Bangkok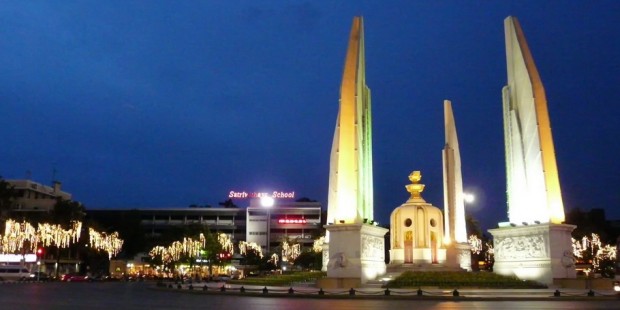 Bangkok is 4th capital of Thailand. Founded in 1782 A.D. by King Rama I. The name Bangkok is from the local old name of the area of Thonburi province and Wat Arun (Temple of Dawn) in present day.
Bangkok's official name in Thai is Krungthep Maha Nakhon and just Krungthep in short (Krungthep means the city of angels).
Bangkok is quite small in size with just 1,568.74 km2. And with big amount of population in small area (there is about 11 million people here), Bangkok become the world's largest city.
You can see both the civilization and local way of life in here. Sometimes you might see the modern style skyscraper with small shrine in the front. Or Buddhist monks with alm bowls walking along the street in the busiest business avenue in the city.
Bangkok (and all over Thailand) also has reputation that we never short on delicious foods. No matter where you stay, you can go out and find local foods from street venders along the road for 24 hours.