About Thailand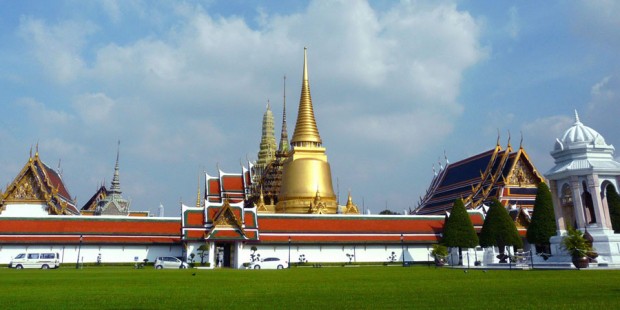 Coming to Thailand
What to prepare and what to bring to Thailand. First is your cloth. Thailand is situated in Southeast Asia and has tropical climate which warm and humid the whole year (even in winter there's not much difference from summer). It would be convenient to pack with clothes that comfortable to wear, such as shorts, t-shirts or skirts. They will make your luggage light and dry fast.
Thailand is rich of foods. There are varieties of all kind of food everywhere and every time. Even in the middle of the night, you can take a walk from your place to stay and find many food venders along the street. Local food is very tasty and spicy, if it's your first time here, take care of your mild stomach and start with restaurants. Then you can level up and take a little bit risk to enjoy Thai local taste. One of the most famous food streets here in Bangkok that we recommended you is China Town, where you can enjoy almost kind of foods in the big market there untill late night. Prepare your stomach, we told you!
Majority of Thai people and national religion is Buddhist. It's not just belief but Buddhism is part of our way of living. Something you should know to make you blend in and feel comfortable among us. Don't point your feet to Buddha image when you're in temple. Speak softly to show respect to elders. These small details can capture our heart and you will receive warm welcome everywhere you go.
Thailand Facts
Area: 513,115 km2
Climate: Tropical climate with 3 seasons (summer, rainy, winter)
Location: Southeast Asia
Population: Approx. 65,124,700 people (at 31 Dec 2014)
Religion: Major is Buddhist 95%, Muslim 3%, others 2%
Politic: Monarch Democracy
Capital: Bangkok (Krungthep)
Currency: Baht