Kanchanaburi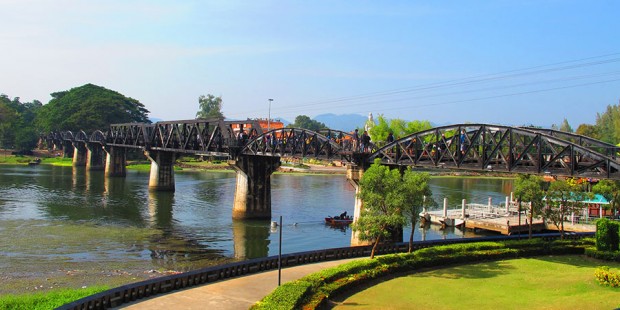 Kanchanaburi is the destination for many types of tourists. This province is rich of history, nature and culture. Here situated the famous Bridge Over the River Kwai, War Cemetery and JEATH War Museum, integral parts of the WWII history.
Kanchanaburi located on the border of Myanmar. In the villages along the border, sometimes you can see way of living which is unique from the mixed of Thai, Burmese and Mon races.
There are also waterfalls, caves and national parks with so many choices of exciting activities such as rafting, kayaking or rock climbing. It's also the popular resorts town, because of the location that not far from Bangkok.